Secure, global

Login
The missing web-scale API for identity and access control. 10x your security, user experience, and PII compliance today.
Sign up more users
Sign up new customers in seconds while raising your security posture. With passkeys, dynamic multi-factor authentication, and social-sign in, Ory has everything teams need to build the best login experiences. Authenticate biometrically, socially, with SSO and with hardware keys.
02
Secure identity and access management. Made easy.
Don't roll your own crypto
Login is more than a username and password. Building IAM from the ground up is time consuming and dangerous. Ory's API-first microservice architecture makes it straightforward to integrate projects at any stage. All in hours. Not months.
Ory Summit 2023 on November 9th
Enhance your understanding of Ory Network security best practices, gain insights from tech pioneers and industry leaders, improve your skills through engaging tech talks by experts, expand your professional network, and have a great time with the Ory team.
Trillion of requests, secured
Ory underpins mission-critical systems around the world with secure identity management, authentication and authorization.
Requests secured
... and counting
Docker pulls
of Ory components
GitHub stars
for Ory's open source projects
04
Frictionless Account Experiences
Turn more visitors into trusting customers
The Ory Network has everything companies need to create the modern, secure experiences customers expect - faster than the competition.
Deploy identity features faster
Custom registration flows and advanced permissioning used to take months for engineering teams to build. With the Ory Network, advanced identity features can roll out in weeks or even days - leaving teams more time to build the features their users really want.
Benjamin Kristensen -
Senior Software Engineer, Enode
"We rely on Ory to be our OAuth provider and it fits perfectly into our infrastructure, is hardened, and aligns with our principles. Ory is a great fit for us."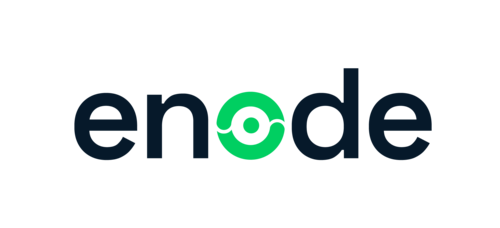 Akibur Rahman -
System Architect, Padis GmbH
"Ory products consider all modern technical aspects and it was a perfect fit for our system. Integration was relatively easy and we are able to customize based on our requirements."
Open Source at heart
Ory's core servers are open source, battle-tested and reviewed by hundreds of contributors and security experts - because if it's not open, it's not secure. Avoid vendor lock-in and adopt the cloud-native infrastructure that underpins tens of thousands of production deployments.
Standing on the shoulders of giants.
Ory is the largest open source community in the world for cloud software application security. An entire ecosystem of tools, SDKs, integrations and examples gets every team productive on Ory.
Fully Managed, Fully Yours.
Ory Network offers the benefits of open source without sacrificing security, reliability, or ease of use. With Ory, you can enjoy a flexible and customizable solution that is designed to meet the specific needs of your organization.
Join the Ory Network and contribute to the future of cloud security.
By becoming a part of the Ory Network, you have the opportunity to contribute to the future of the cloud identity and access stack. Shape the direction of the platform, whether through code contributions, feedback, or feature requests - your input is valued and critical to our success!
Compliance and Security built in
Ory is ISO 27001 certified by BARR and committed to offering secure, GDPR compliant, privacy-focused products. Our security experts work tirelessly to protect customers and their data from attacks and leaks.
Start now
Ready to see what you can do with the Ory Network?
The Ory Network is a trusted provider of identity infrastructure. Designed for product teams, the Ory Network frees up time to deliver value-add features. Unlimited seats are included with every plan and no credit card is required until you are ready to move to production.